Adidas
Support Is Everything Adidas
Support Is Everything
Levelling The Playing Field For Women + Girls In Sport
Objective
Launch adidas' most inclusive collection of sports bras, which offers support to every woman, every shape, every size, for every sport.
Strategy
Given 80% of women currently wear the wrong size bra we wanted to ensure women had the support they deserved – not only physically, but psychologically. We unearthed a shocking cultural insight that there are twice as many statues of animals than of women in London so set out to address the imbalance, pushing for greater representation, while demonstrating that #SupportisEverything.
Campaign
We unveiled eight statues of women breaking boundaries in the world of sport and culture. They were 3D printed using plastic waste retrieved from UK seas and positioned outside City Hall in the month before International Women's Day. We produced an array of content with each of the eight women which was shared across talent and owned channels, including the brand's first TikTok livestream. The statues have now found permanent residency in the communities associated with the talent involved.
2nd
Most Watched Adidas Post Of 2022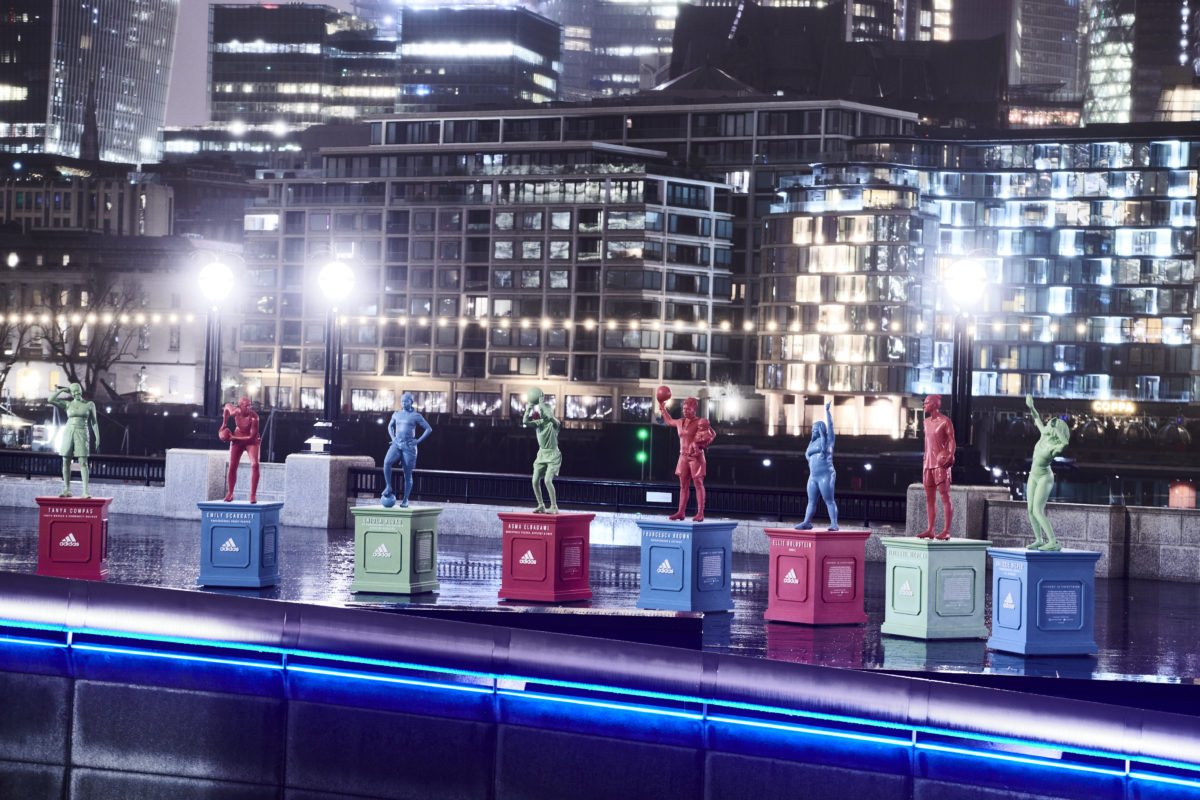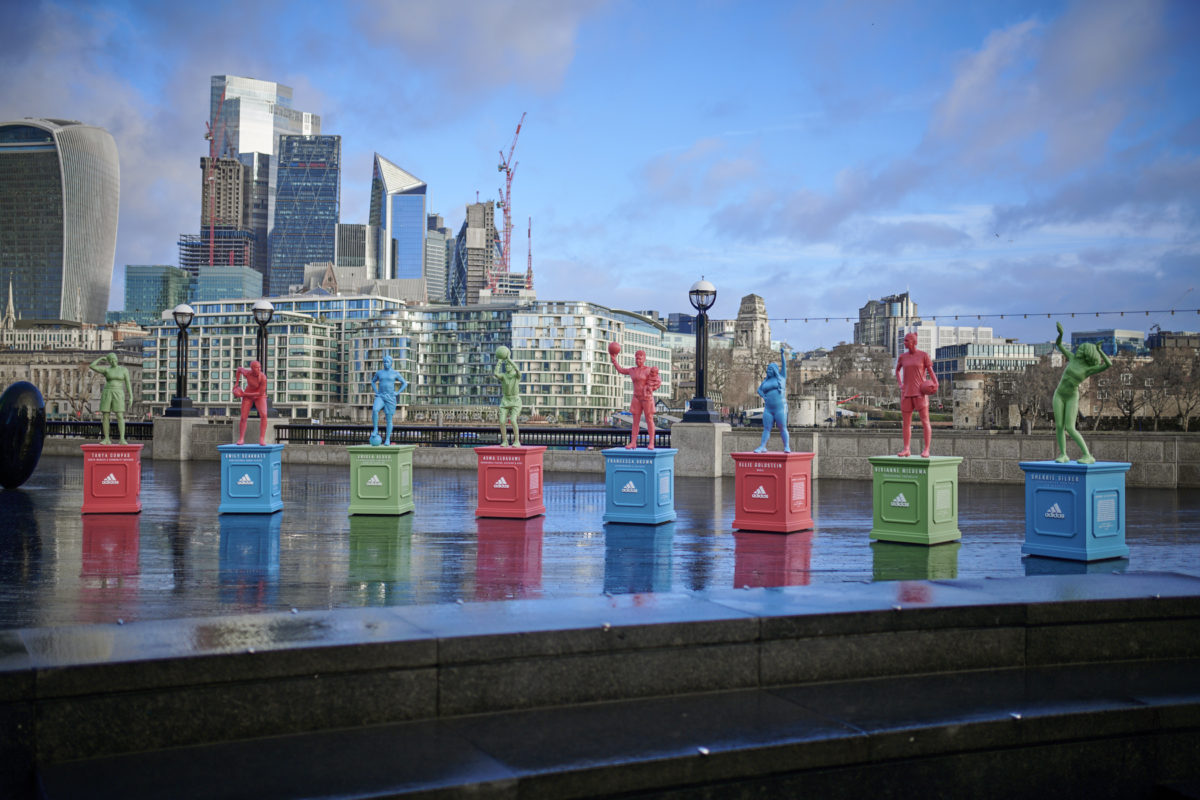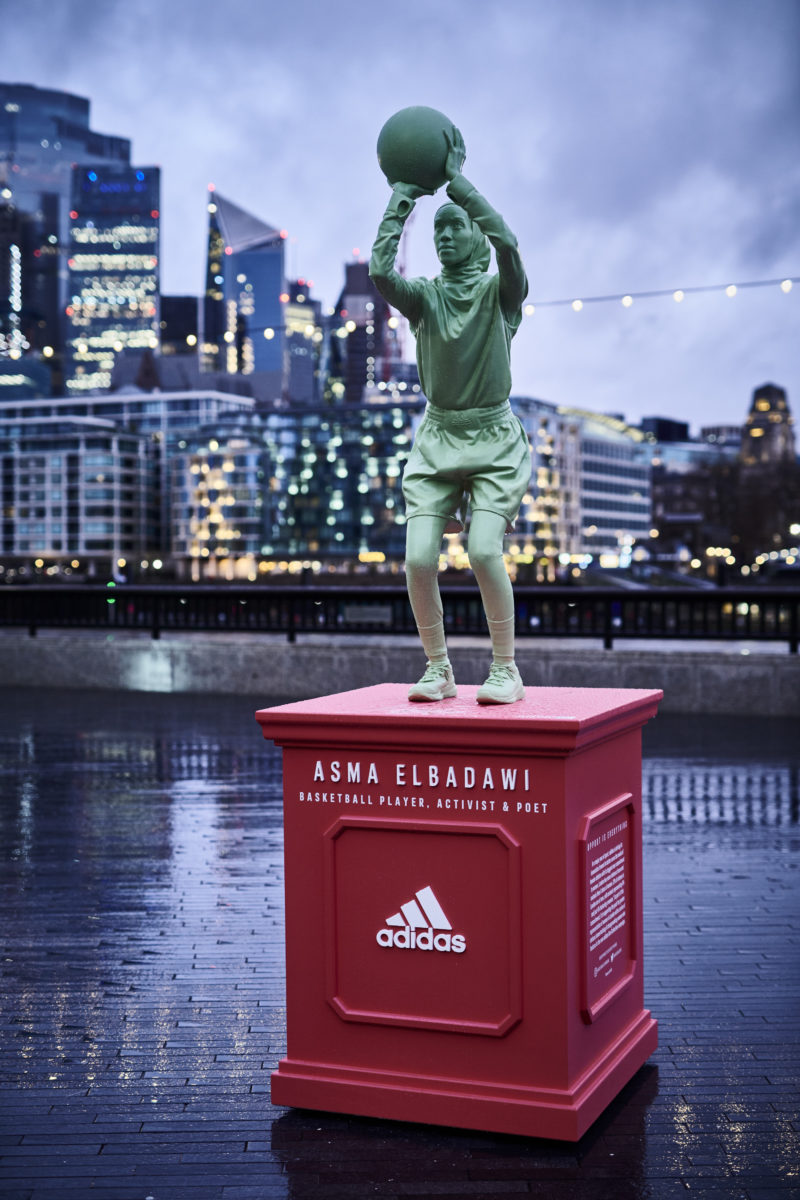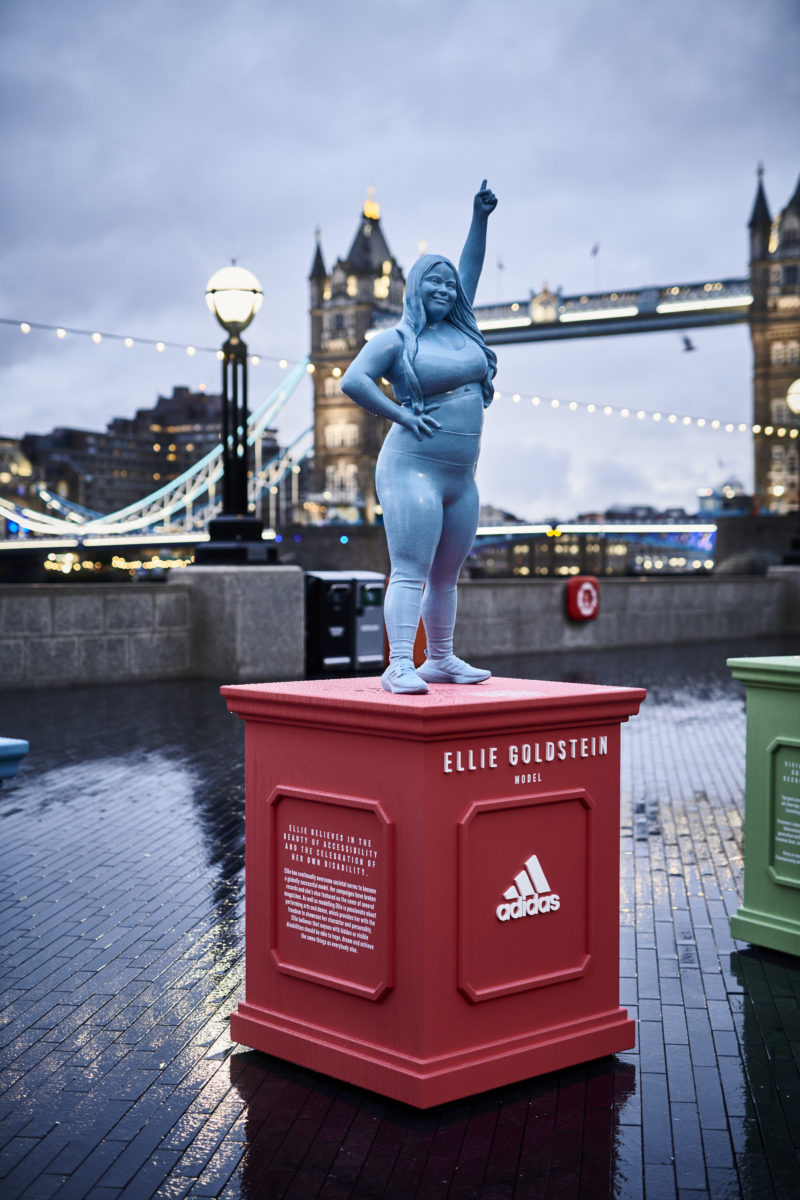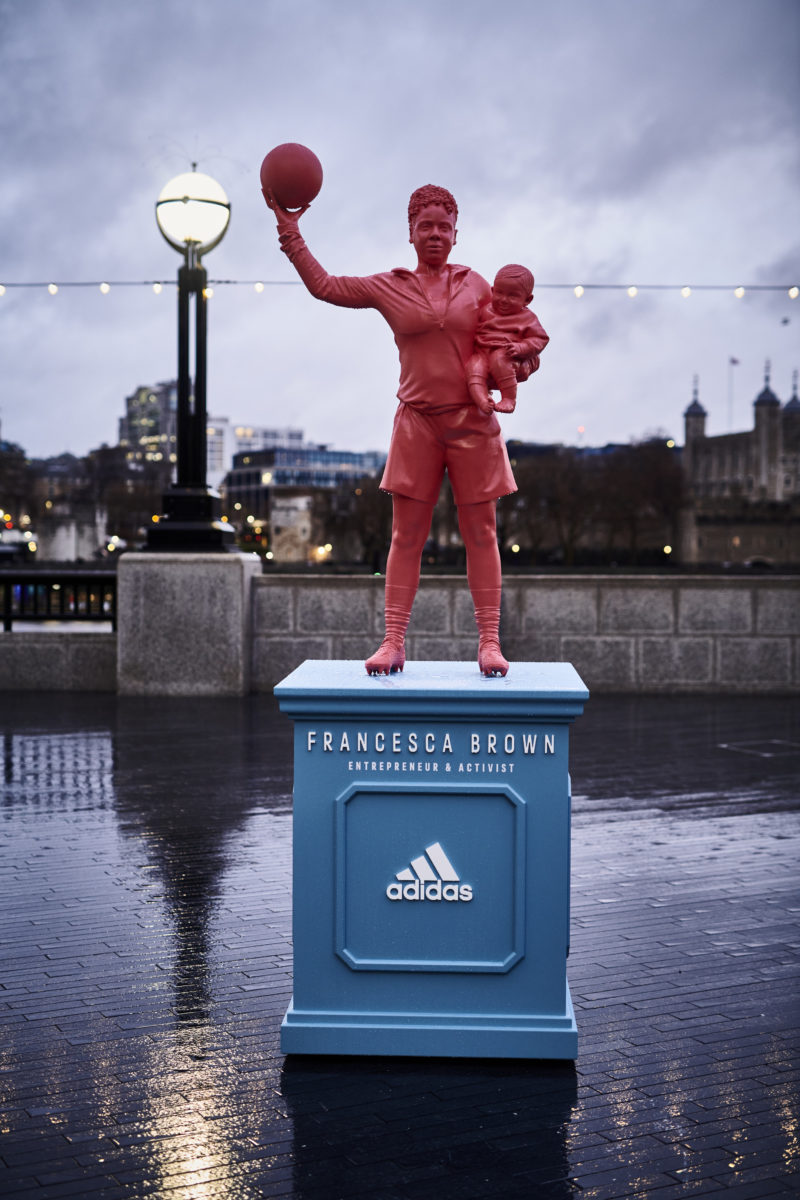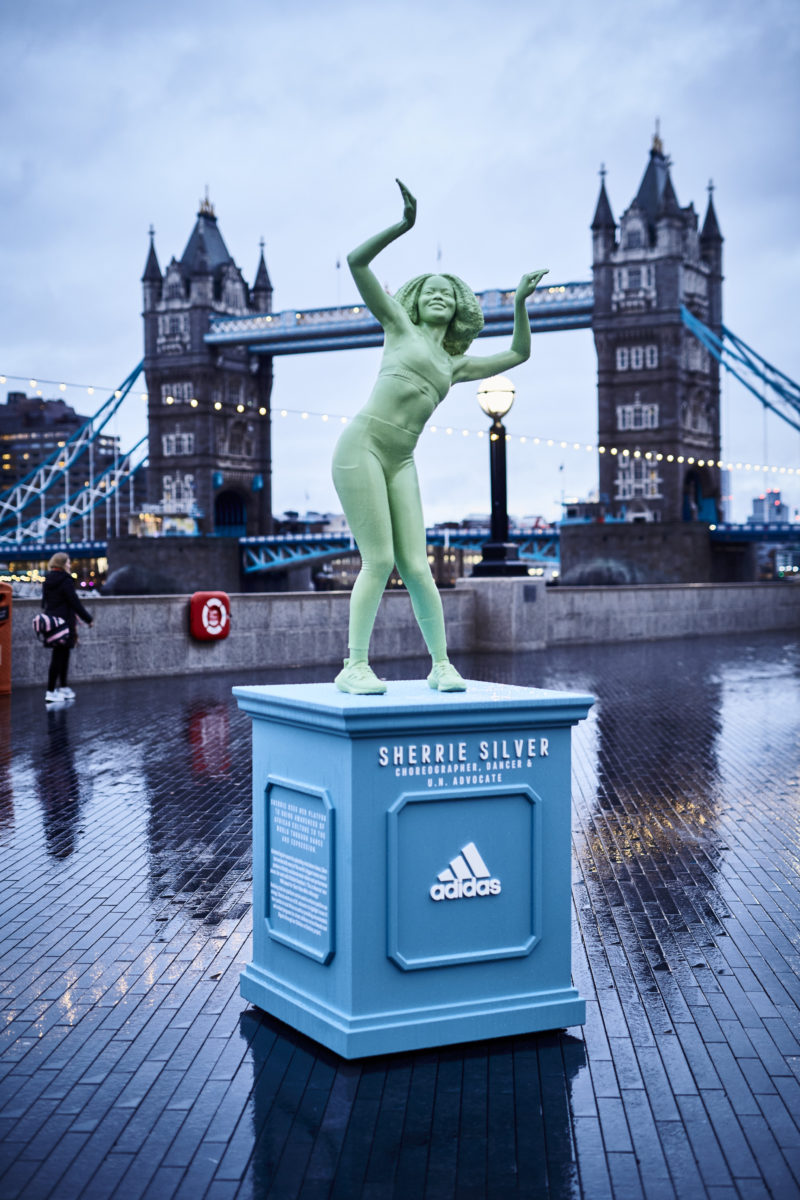 Insights + Strategy | Creative Concepting | Campaign Planning | Experience Design | IRL + URL Production | Social Content Creation | Talent Collaborations

Take A Time Out London!
Take A Time Out London!

Most Wanted Wines Summer of Festivals
Most Wanted Wines Summer of Festivals

Nakheel x Harrods Pop Up
Nakheel x Harrods Pop Up

Grey Goose Season Of Spritz
Grey Goose Season Of Spritz

17 Cosmetics Launch Campaign
17 Cosmetics Launch Campaign

Kylie Cosmetics Seasonal Launches
Kylie Cosmetics Seasonal Launches

Most Wanted Wines Cultural Impact
Most Wanted Wines Cultural Impact

Boots Gen Z Consumer Strategy
Boots Gen Z Consumer Strategy

Adidas Empower Station
Adidas Empower Station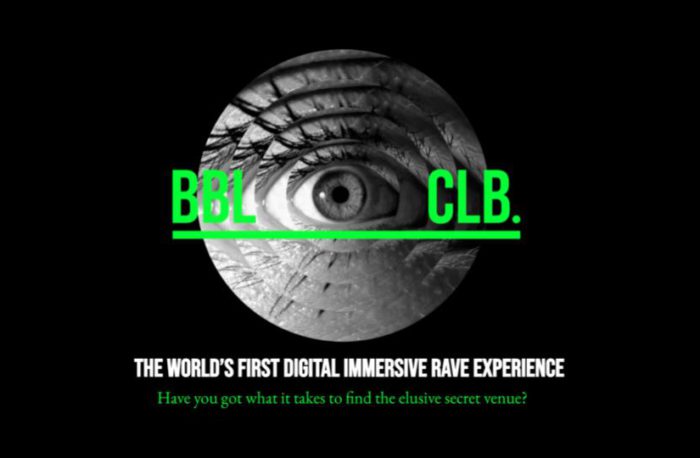 BBL CLB Interactive Rave
BBL CLB Interactive Rave

Weezy Expansion
Weezy Expansion

Vodafone Festival Of Speed
Vodafone Festival Of Speed

Adidas Superstar 50
Adidas Superstar 50

Reebok Zig Kinetica
Reebok Zig Kinetica

ASICS Win The Long Run
ASICS Win The Long Run

Hunter x Glastonbury
Hunter x Glastonbury

Blu Myblu Launch
Blu Myblu Launch

Beats By Dre x Anthony Joshua
Beats By Dre x Anthony Joshua

TAG Heuer x Premier League
TAG Heuer x Premier League

Maynard Bassetts Sweet Art Gallery
Maynard Bassetts Sweet Art Gallery

Carlsberg 'Off The Grid' Pub
Carlsberg 'Off The Grid' Pub