Beats By Dre
Anthony Joshua Beats By Dre
Anthony Joshua
Leveraging A Heavyweight Global Icon To Generate Organic Hype
Objective
Announce Anthony Joshua's partnership with Beats by Dre to the world. Tap into Gen Z culture and align the brand values of the brand with those of sporting superstar, AJ.
Strategy
Getting unfiltered access to a superstar like AJ doesn't come around often so we wanted to give as many people as possible, globally, the chance to hear him speak intimately. We also knew we needed a partnership to maximise this exposure.
Campaign
'In Conversation With AJ'. An intimate conversation between AJ, Beats CEO Luke Wood and grime royalty, DJ Julie Adenuga, which was attended (IRL) by 200 leading media and influencers. We partnered with the hottest digital platform around, HypeBeast, to livestream the event globally on Facebook Live. Taking advantage of Facebook's algorithm at the time meant the stream was promoted to the top of feeds around the world.
Insights + Strategy | Creative Concepting | Campaign Planning | Experience Design | IRL + URL Production | Social Content Creation | Talent Collaborations

Take A Time Out London!
Take A Time Out London!

Most Wanted Wines Summer of Festivals
Most Wanted Wines Summer of Festivals

Nakheel x Harrods Pop Up
Nakheel x Harrods Pop Up

Grey Goose Season Of Spritz
Grey Goose Season Of Spritz

17 Cosmetics Launch Campaign
17 Cosmetics Launch Campaign

Kylie Cosmetics Seasonal Launches
Kylie Cosmetics Seasonal Launches

Most Wanted Wines Cultural Impact
Most Wanted Wines Cultural Impact

Boots Gen Z Consumer Strategy
Boots Gen Z Consumer Strategy

Adidas Empower Station
Adidas Empower Station

Adidas Support Is Everything
Adidas Support Is Everything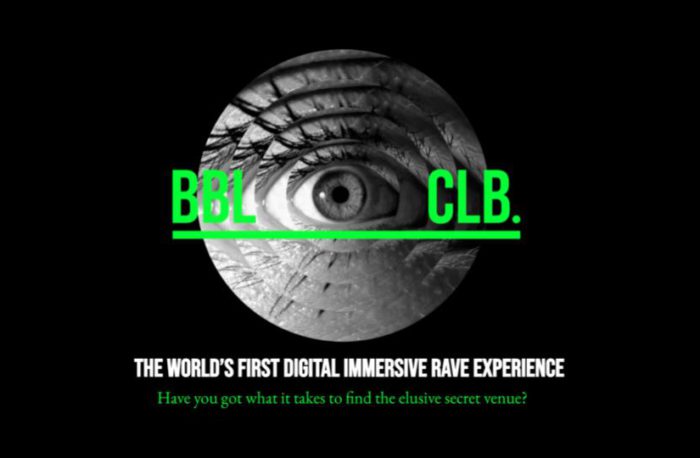 BBL CLB Interactive Rave
BBL CLB Interactive Rave

Weezy Expansion
Weezy Expansion

Vodafone Festival Of Speed
Vodafone Festival Of Speed

Adidas Superstar 50
Adidas Superstar 50

Reebok Zig Kinetica
Reebok Zig Kinetica

ASICS Win The Long Run
ASICS Win The Long Run

Hunter x Glastonbury
Hunter x Glastonbury

Blu Myblu Launch
Blu Myblu Launch

TAG Heuer x Premier League
TAG Heuer x Premier League

Maynard Bassetts Sweet Art Gallery
Maynard Bassetts Sweet Art Gallery

Carlsberg 'Off The Grid' Pub
Carlsberg 'Off The Grid' Pub