The Impact Of COVID On Culture Webinar
The Impact Of COVID On Culture Webinar
Miroma Group 'Talking Heads: The Impact of Covid on Culture'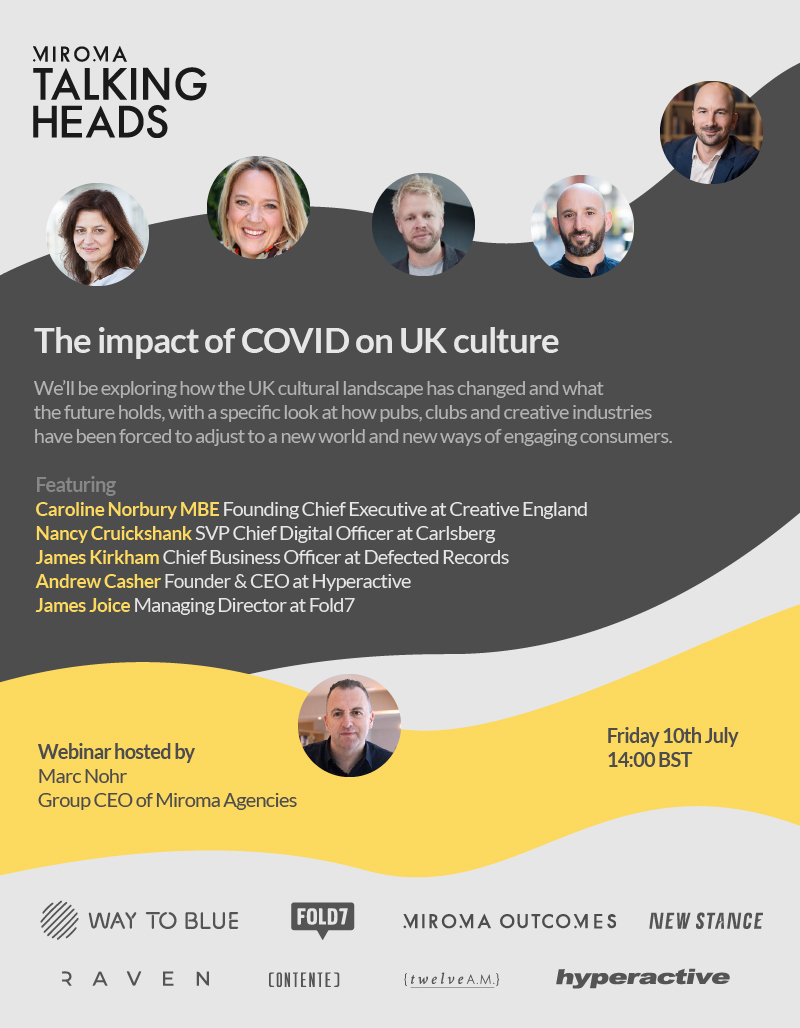 From pubs to clubs, galleries to gyms, lockdown has forced us to adjust to a new world and new ways of engaging consumers.
In this session we explore how the UK cultural landscape has changed and what the future holds.
Andrew Casher, founder and CEO of Hyperactive will be chewing the fat with James Kirkham, Chief Business Officer at Defected Records, who have been keeping the dance-floor alive with their Virtual Festival formats, Caroline Norbury MBE, the CEO of Creative England & Creative Industries Federation. Caroline represents many of the UK's most iconic cultural institutions and a variety of creative businesses and has been campaigning for funding and support for the cultural sector. Plus Nancy Cruikshank, SVP Digital Transformation at Carlsberg, and James Joice, MD of Fold7, who's 'Love My Local' campaign has thrown a lifeline to the UK pub sector during and post lockdown.
Friday 10th July
14:0O-14:45 BST
Register here